The UK People's Choice Kizomba Awards
2020-2021 | Pandemic time
It is that time again…With a slight twist – YOU the people will choose your Award winners
These Rewards are dedicated to people who worked and contributed to our kizomba community throughout the time of "pandemic" 2020-2021.
Please consider and nominate the DJ's, Teachers and any Contributors working in Kizomba, Urban Kiz, Semba, Afro, doing anything and everything for our dance community, face-to-face, online, or in any way, shape or form during those weird and difficult pandemic times
The voting IS anonymous and you do not need to provide your name/contact details – just write down your nominees.  However, to encourage more entries, we are offering £10 off the Full Pass + one person will win a FREE Entry to the 2 day Mini Festival event during this August Bank holiday.  If you want £10 off and a chance to win a full pass – leave your details.
Let's put y0ur nominees here and click the button below!   Thank you for taking part.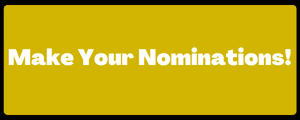 This is the FIRST ROUND where you can make your nominations.
There will be ANOTHER ROUND where you and others will be able to vote for the nominations from this round.
It is fun, it is light, there is no money prizes, nor big titles to take home.  We just want to ACKNOWLEDGE and say BIG THANK YOU to people who continued working and/or contributing to our community.
This Award event will take place at Ginga Boo UK Kizz Festival on Saturday night where we will reward the winners 🙂
Thank you for your participation!